One of the biggest advantages of online learning is that you can decide when and where to learn. This is a great advantage, but we often don't know how to make the most of it.
To make our learning as productive as possible, it is necessary to create a comfortable work space and a positive mental environment for online learning.
What does the ideal work space for online learning look like?

If you have a suitable electronic device and Internet connection, your work space for online learning can be basically anywhere. Still, this doesn't mean that it makes no difference where we learn because our working environment can greatly influence our results.
First of all, we need to find a comfortable position – but not too comfortable! Dozing off into dreamland can happen quite often if we choose an unsuitable place for learning, such as our bed or a cosy armchair. ;) Your favourite spot, a desk and a comfortable chair make the ideal work space, and if you are outside the house, find a suitable place where you can settle down comfortably for at least 30 minutes.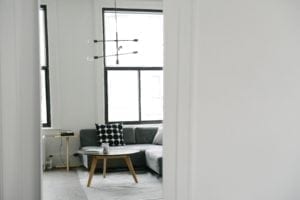 Comfortable temperature, proper lighting and peace and quiet are necessary for you to be able to concentrate on the learning content, whether you are inside or outside your home.
We can learn through all types of devices – a desk computer or a laptop, a tablet or a mobile phone – choose the one that suits you best and enables you to use your time most productively, considering your learning environment.
How to create a positive mental environment for learning?
Apart from creating a comfortable work environment, you have to feel good about your decision to learn. What does this mean? It means that you have to be willing to use some of your free time, and be motivated to learn. When creating a daily plan, it is important to schedule the time for learning. Reserving 15 to 30 minutes for acquiring new knowledge and focusing on the content you want to learn is more than enough.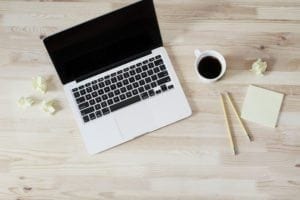 Motivation is important! Reward yourself for every successful step, learn from your mistakes and turn them into stepping stones to success. Find something interesting in every lesson and use this as your motivation for further learning, since so many interesting pieces of information await you with every click.
The desire to succeed is the strongest motivation for all of us! Even the most comfortable learning space won't appeal to us without the right attitude. A road to success doesn't have to be difficult and hard. Online lessons are created to make learning as comfortable, interesting and stimulating as possible, and it's up to you to make the most of it!
Good preparation is 90% of the work done!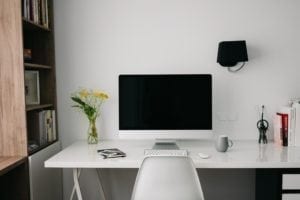 Finding a comfortable learning space and necessary motivation means that you are ready to acquire new knowledge and develop your skills.
Now you are prepared to dive into your lessons and enjoy the interactive experience of gaining new skills with LPC online courses.